Backpackers
Located in the heart of Kerikeri,Kericentral has a Swimming Pool, BBQ and outside fire for you. A lot of FREE stuff to use and seasonal work advice.
Tony Egerton
25 Cobham Road, Kerikeri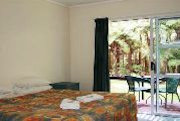 Woodlands Motel & Conference Venue
Conveniently located, just a short stroll from Kerikeri cafes, restaurants and boutique shopping.
126 Kerikeri Rd, Kerikeri, Bay of Islands

ALL LISTINGS
Backpackers
Ph: 0210502048


Aquamarine Base
2 Double bed rooms with shared amenities.
Hone Heke Road, Kerikeri, Bay of Isalnds
Meg B, Manager Mob: 0210502048

Ph: 09 407 9773

Hideaway Lodge
Wiroa Rd, Kerikeri, Bay of Islands
Ph: 09 407 8170


Backpackers
65 Hone Heke Rd, Kerikeri, Bay of Islands
Lilian & Sandra, Owners Ph: Mob: 021 138 4695
Ph: 094073542


25 Cobham Road, Kerikeri
Tony Egerton
Ph: 09 407 6989

Kerikeri Farm Hostel
Springbank Rd, Kerikeri, Bay of Islands
Ph: 09 407 6599

Kerikeri Lodge
Kerikeri Rd, Kerikeri, Bay of Islands
FreePh: 0800 242742
Ph: 09 407 9326
Fax: 09 407 9897

Kerikeri Top Ten Holiday Park
And Aranga Backpackers
Aranga Rd, Kerikeri, Bay of Islands
Ph: 09 405 1019


The Welcome Swallow Backpackers
249 Hikurua Rd, off Matauri Bay Rd, Matauri Bay, Bay of Islands
Ph: 09 407 3947

Woodlands Motel & Conference Venue
126 Kerikeri Rd, Kerikeri, Bay of Islands